I think @jasonmbarnard's concept of an "entity home" is totally underrated, and a great subject for discussion. Not overly technical, not just for "advanced" folks, simple take-aways anyone can implement.

— 🍌 John 🍌 (@JohnMu) August 27 2021
I honestly don't know all the details of how those Google Search computers pick & show knowledge graph entries, sorry. I bet @jasonmbarnard has some great tips though (or just browse his videos & articles as a starter).

— 🍌 John 🍌 (@JohnMu) December 10, 2020
Get Professional Help Improving Your Brand SERP
If you need help identifying and organising a truly effective prioritised task list for and and all of these (and more !)
Making the blue links better
Ranking your site #1
Getting rich sitelinks
Triggering rich elements ( Video Boxes, Image Boxes, Twitter Boxes...)
Consider one-on-one consultancy sessions with Jason Barnard.
With your input about your goals and priorities he'll analyse your specific situation and tell you which actions will lead to quick wins and which ones to prioritise.
You'll be amazed a just how much you will pack into an hour with Jason.
Note : this consultancy session is a live one-on-one video call
PS: you can also ask questions about any part of your digital marketing strategy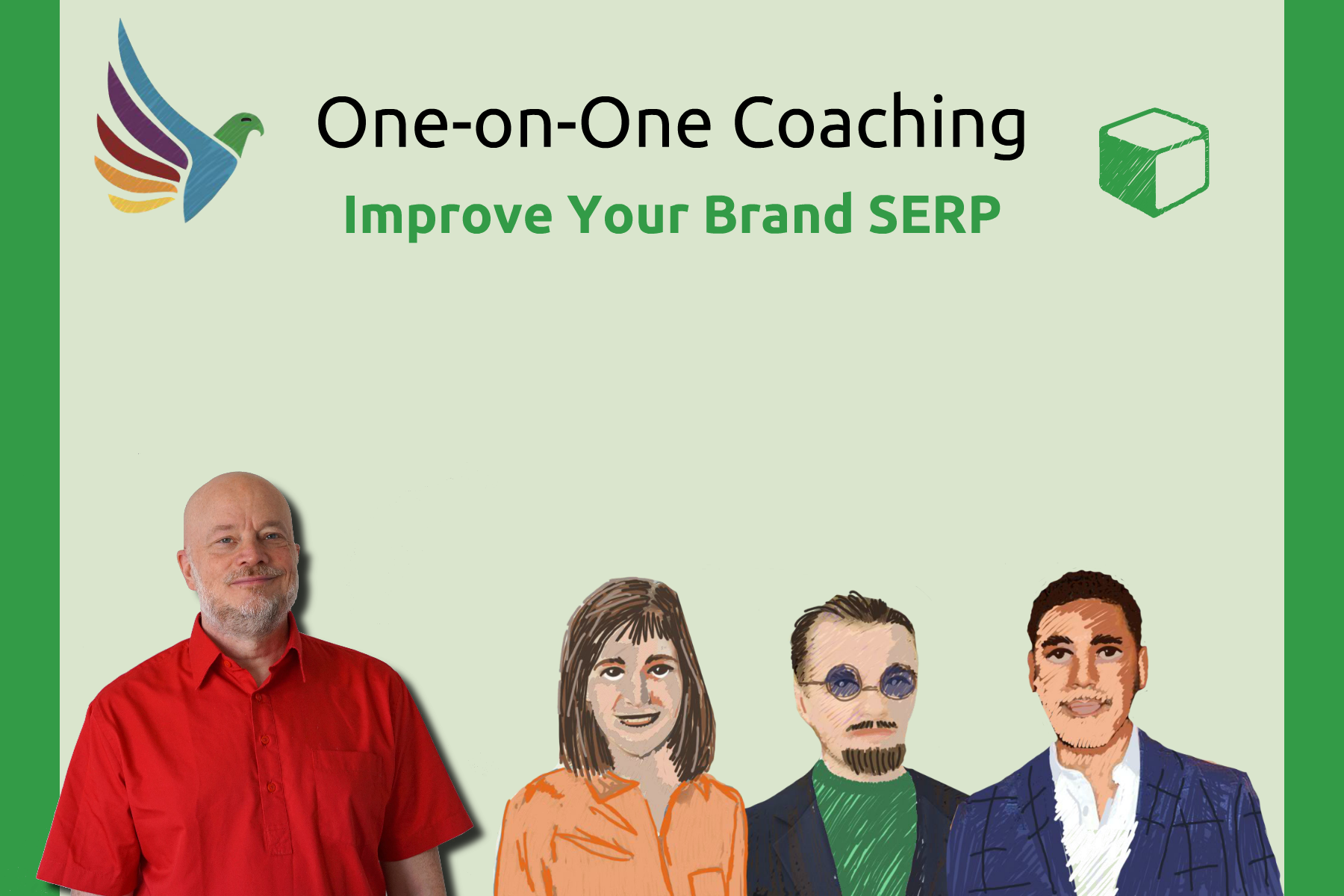 One Hour One-on-One Consulting - 200€
Consultancy sessions are one-on-one video calls and I send you the recording afterwards so you can go over any bits you aren't sure you remember properly.
Beginners who need extra help - a complement to the courses
These personalised sessions are the perfect additional resource for the Brand SERP courses... ensuring that you do the right things in the correct order, and that ALL your efforts are efficient and effective.
Jason will apply his 22 years' experience in digital marketing to your situation and will provide you with the prioritised list that will push your Brand SERPs towards being 100% accurate, 100% positive, and truly convincing.
Experienced digital marketers - help with a specific issue
Jason Barnard has spent 22 years in digital marketing and his site, UpToTen.com grew to be 10,000th most visited site in the world in 2007.
Jason has spent the last 7 years specialising in Brand SERPs, Online Reputation Management and knowledge panels.
That means Jason has the experience to provide a solution to (almost) every problem.
In one hour, Jason will figure out the solution to your problem, and tell you the steps you need to take. As an experienced digital marketer, you'll know the ins-and-outs of the implementation, so one hour is probably all you'll need :)
Hi, I'm your personal consultant - Jason Barnard, "The Brand SERP Guy"
A quick overview of my story (so far).... how I got here, and how I learned all I know :)
Frequently Asked Questions
Can I get a refund if I'm unhappy with my purchase?
If you are unsatisfied with your consultancy session, you can request a partial refund (usually 50%).
How do I schedule my appointment?
Upon purchasing a consultancy package, you'll receive further instructions on how to book a time for your appointment.
Can I purchase more than one consultancy session?
Absolutely! If you find yourself in need of further consultancy sessions in the future, simply purchase another package again.
Other Consulting Services